Platinum Sponsor: Al-Manah Engineering (M) Sdn Bhd

Company Profile
Al-Manah Group is an engineering and construction company based in Malaysia. Since its incorporation as a private limited company in 2007, the company has secured contracts for various development projects worth approximately RM300 million.
Al-Manah Group specialises in electrical, mechanical, civil and building contract works. The completed and ongoing projects include large-scale residential, commercial and industrial developments such as apartments; condominiums; shoplots; shopping malls; hotels; factories; and treatment plants.
Al-Manah's completed projects
1. The completed electrical contract projects undertaken by Al-Manah Group are Koi Kinara Phase II Block C; Koi Tropika Block E; Koi Tropika Shop Lot; Centro Commercial Building Shah Alam; Koi Prima Block A; Koi Prima Block B; Calvary Convention Centre Bukit Jalil; C180 Mixed Development at Balakong; and HLCT Puncak Alam Factory.
2. The completed projects under mechanical contracts are Skypark Saujana Putra; Mitraland C180 Mixed Development at Belakong; and Sanderson at Bukit Serdang.
3. The completed projects under civil contracts are Sewerage Treatment Plant Melaka Package 1; Sewerage Treatment Plant Package 2; Sewerage Treatment Plant Pantai 2; and Danga Bay Plot 2C.
Al-Manah's ongoing projects
1. The ongoing electrical contract projects are Mixed Development Silverscape Luxury Residences and Hatten Suites Melaka; Mixed Development Shopping Mall and Hotel Double Tree by Hilton; Hatten Imperio Melaka; Setapak Height Development 3 Block Condominium; KL Traders Square; and Capital 21 at Capital City.
2. The ongoing civil contract projects are Sewerage Treatment Plant STP 1A Pagoh Education Hub; Network Pumping Station Tambak Laut Melaka; Network Pumping Station NPS1 to NPS4 Bandar Kinara; and Network Pumping Station NPS 10 Bandar Kinara.
Al-Manah's mission is to achieve excellence in project management for their clients by maximising time and cost efficiency.
Their vision is to be a well-known engineering and construction company in the international market.
Five reasons to work with Al-Manah Group
1. Team concept
It is our culture to encourage teamwork between local and overseas owners, architects, engineers and subcontractors during the planning, schematic design, drawing and construction phases to ensure seamless completion of projects.

2. Compliance and quality assurance
Al-Manah Group complies with local authorities' requirements—which include the Construction Industry Development Board—with a G7 status, electrical authority registration, SOCSO and GST. They have also been awarded the ISO 9001:2008 Quality Management System certification.
3. Constant innovation
They move with the times, constantly innovating to keep up with developing trends in the construction industry and to anticipate and satisfy their clients' needs.
4. Industry knowledge and skills
With years of industry experience and involvement in a wide spectrum of projects, Al-Manah's management and staff are well-equipped with in-depth industry knowledge, skills, expertise and resources to complete projects in a timely manner.
5. Professional work ethics
The company handles all projects with an emphasis on strict ethical standards, total integrity and attention to detail to deliver the desired results to clients.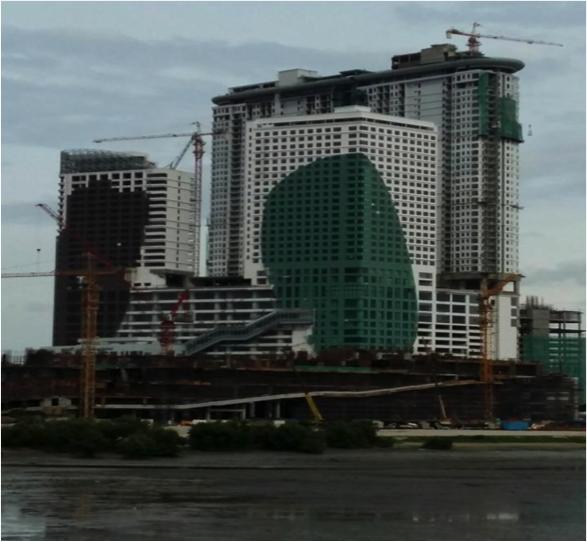 Project title: Proposed Mixed Development at Lot 8, Taman Melaka Raya, Kawasan Bandar XL (40), Daerah Melaka Tengah, Melaka (Hatten City Melaka)
Contract works: Preliminaries; infrastructure works for electrical services and telephone services; HT and LV electrical systems; lighting and small power; lightning protection system; telephone system; fire intercom system; public access system; satellite master antenna television system; closed-circuit television system; guard tour system; card access system; metering system; and public counting system.
Contract value: RM50,000,000.00

Date of commencement: 1 August 2013
Date of completion: 1 December 2016

The Malacca Lot 8 Mixed Development project is developed by the Hatten City Group, and it comprises 729 units of luxury serviced apartments, 580 rooms in Nobelten Hotel and 275 rooms in Hilton Double Tree Hotel.
Hatten City is an integrated mixed development that blends six uniquely themed developments—retail spaces; residences (condominiums); international hotels; office tower; resort; and shopping complex.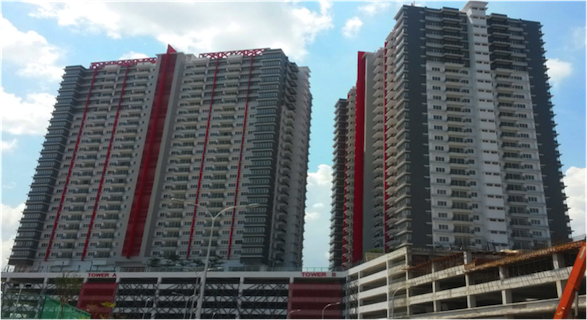 Project title: Cadangan 23 Tingkat Pangsapuri Perkhidmatan Yang Merangkumi Block A,B,C,D dan E Berserta 5 Tingkat Tempat Letak Kereta Bertingkat & 1 Tingkat Kemudahan di Atas Lot PT28892 – PT 28912, Puchong. (Koi Prima Block A & B)
Contract works: Low-voltage electrical services; telephone services; air-cooled split system; and mechanical ventilation system.
Contract sum: RM11,000,000.00
Date of commencement: 1 July 2013
Date of completion: 30 June 2015
The Koi Prima Block A and Block B are developed by the Masteron Group of Companies. Located on a 1.5-acre piece of land, it comprises 432 apartment units with a five-storey car park. The space adjacent to the development is transformed into Prima Park, which incorporates a thematic hanging garden and reserves 45 percent of the podium area to feature green landscaping.