Project Status

Learn more about Capital 21 and get updates on the actual progress and key milestones of the project here.
Capital 21 is part of an integrated development called Capital City situated on Lot 1132, Jalan Tampoi, Kawasan Perindustrian Tampoi, Johor Bahru, Malaysia.
Capital City is ideally located within Iskandar Malaysia's Flagship A. It is a strategic joint venture that is positioned to capitalise on Johor's fast-growing consumer market while offering solutions to the community's needs in the near future. It is just a breeze away from urban conveniences and tourist hotspots, and is connected to all major highways—everything is within easy reach.
Location and Assessibility

[Please click on section to view larger image.]
Nearby Places of Interest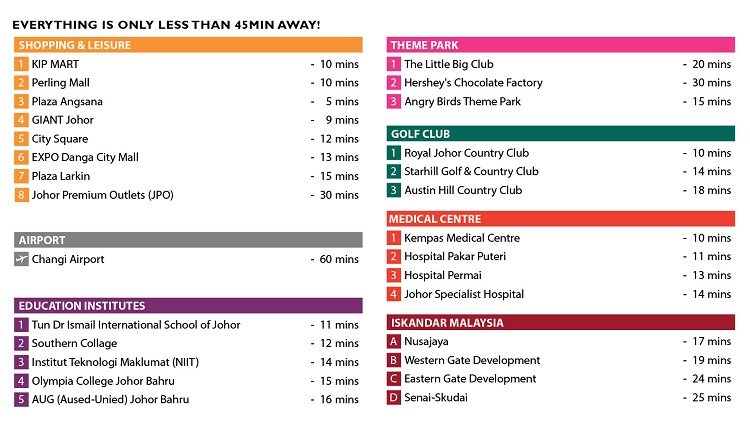 Demographics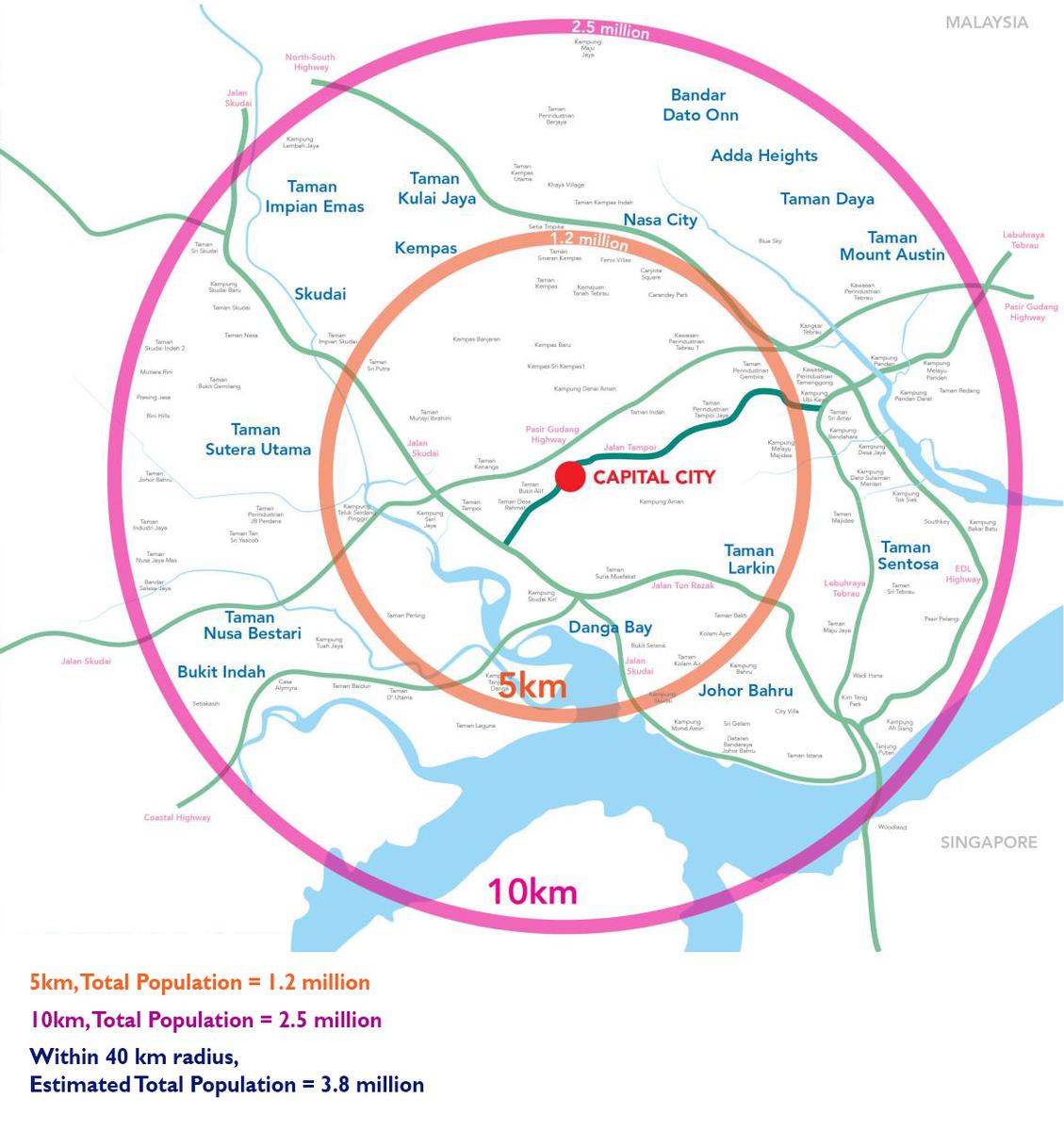 Built on 14 acres of freehold land, Capital City will consist of:
1 six-storey podium shopping mall (Capital 21) with 1,602 retail units featuring a wide range of amenities such as ballroom, club house and a world museum with a 7-storey elevated car park
A 32-storey international hotel with 315 rooms, managed by Hilton Worldwide (Tower A)
630 units of hotel-style serviced suites in a 32-storey tower (Tower B)
210 units of stylish residences in a 29-storey tower (Tower C)
210 units of stylish residences in a 29-storey tower (Tower D)
270 units of stylish residences in a 29-storey tower (Tower E)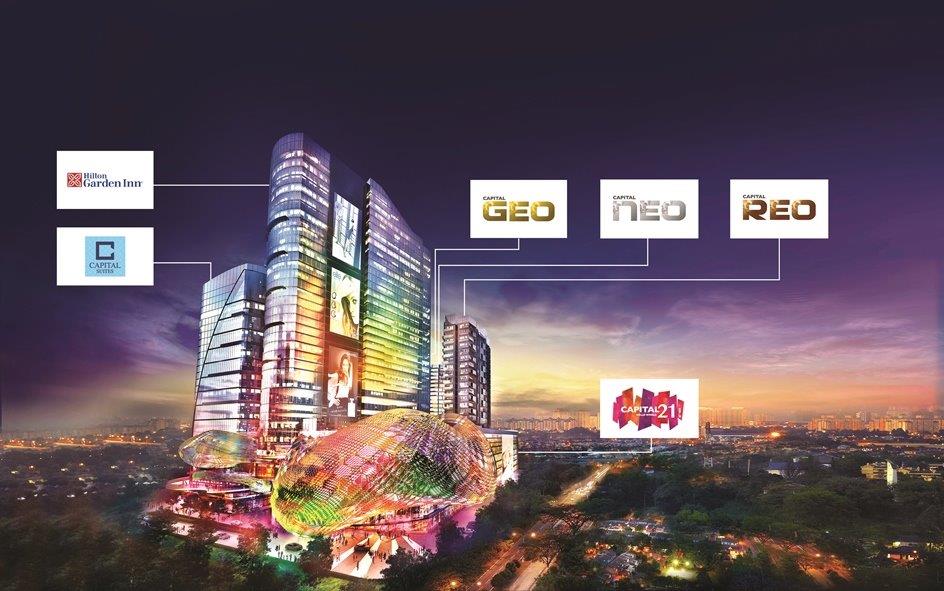 The World's Famous Capital Cities

Capital 21 occupies a floor area of an estimated 1.1 million square feet. The thematic mall showcases 5 continents across its 5 floors.
Upper ground floor: America
First floor: Europe
Second floor: Australia/Oceania
Third floor: Asia
Fourth floor: Middle-East/Africa
Each floor will seek to showcase at least 6 iconic cities in the design to represent that continent, bringing to life the cities' unique identities. It is the first thematic mall in Malaysia to drive different shopping and dining experiences to customers.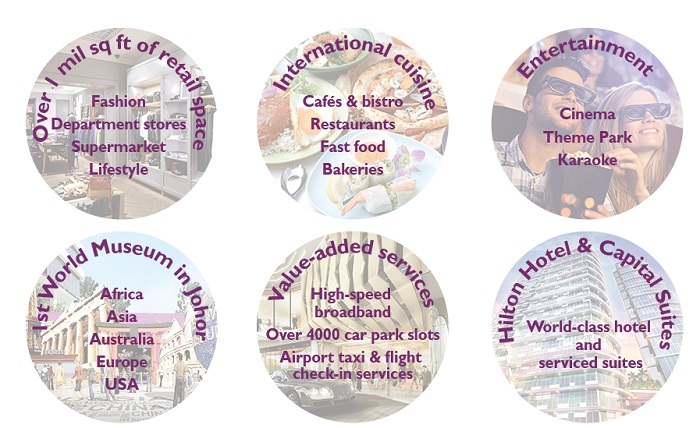 In Progress

Construction
Videos